Kronos Quartet
Reich: Different Trains / Gubaidulina: String Quartet No. 4 – Hamburg International Music Festival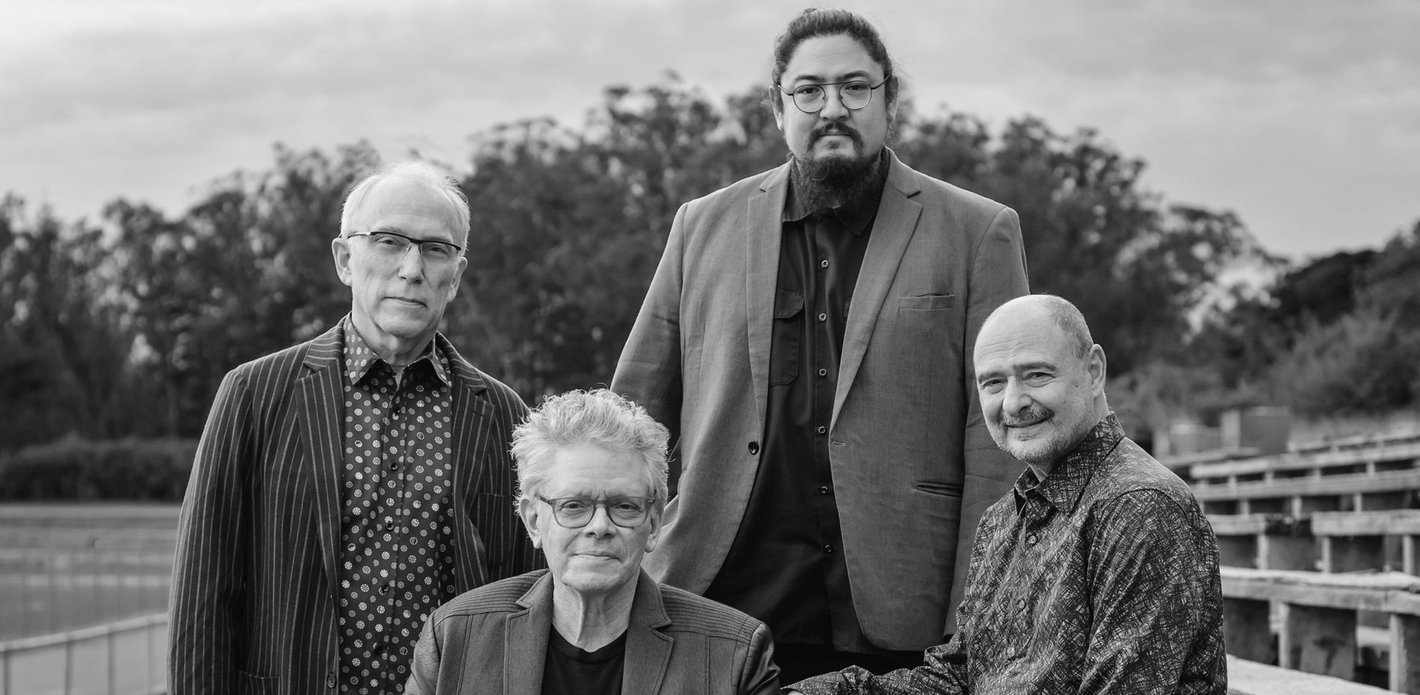 Happy Birthday!
According to the New York Times, »the Kronos Quartet has broken the boundaries of what string quartets do.« And it's true: the quartet led by founder David Harrington has given this traditional genre a thorough update. From minimal music by Steve Reich and Jimi Hendrix arrangements to world-music expeditions to Afghanistan and Brazil, the Kronos Quartet's sound atlas is a broad and expansive one. The fab four now celebrate their 50th birthday in the Elbphilharmonie.
In their »Five Decades« world tour, the Kronos Quartet will be appearing in a line-up that has remained virtually unchanged since 1978. Alongside a work by this year's spotlight composer Sofia Gubaidulina, the programme also includes »Different Trains« by the minimal music legend Steve Reich, which Kronos premiered many years ago. The piece – which was composed more than 40 years after the Second World War – is a musical reflection on the National Socialists' deadly deportations of Europe's Jewish population.
The quartet also presents other highlights from their enormous library of music, which includes 1,000 commissions alone, and they also perform brand-new works and arrangements. Even after half a century, the kronometer just keeps ticking.
Performers
Kronos Quartet
David Harrington violin
John Sherba violin
Hank Dutt viola
Paul Wiancko violoncello

Programme
»KRONOS Five Decades Celebration«
Steve Reich
Different Trains für Streichquartett und Tonband
Sofia Gubaidulina
Streichquartett Nr. 4
sowie weitere Kompositionen
Subscription
Elbphilharmonie for Adventurers
Festival
Hamburg International Music Festival
From the Mediatheque

:

Videos, Podcasts, Articles