Bach vs. Graupner: Showdown in Leipzig
It's 1722 – and only one can become the next Thomaskantor in Leipzig.
Im Konzert
On 24 January, the NDR Chor and the early music ensemble Collegium 1704 presented those works that Graupner submitted together with his application, and with two settings of the »Magnificat« they enabled us to make a direct comparison between the two composers.
Discover more about the concert
Two composers, two rivals: Johann Sebastian Bach and Christoph Graupner. Today it's obvious who was in the lead – has anyone even heard of Graupner now? But back in 1722 when St. Thomas Church in Leipzig was looking for a new cantor to conduct the choir and compose music for church services, things had a different complexion: Graupner was felt to be the ideal man for the job.
One Position, Many Candidates
When the post of cantor was rendered vacant by the death of Johann Kuhnau in 1722, the church authorities wasted no time in starting to look for a successor. Christoph Graupner and Johann Sebastian Bach, two of the leading composers of the day, applied, and a number of other composers also cast their hat into the ring.
The most promising candidates, listed according to age and chances of success:
Georg Philipp Telemann (41), Director of Music at Hamburg's principal churches and director of the city's opera house
Christoph Graupner (39), Kapellmeister at the Darmstadt court
Johann Sebastian Bach (37), Kapellmeister at the court in Köthen
Johann Friedrich Fasch (34), who had been a chorister at St Thomas's and was now in the service of the Prince of Anhalt-Zerbst
A hard worker, but not some irritating artist
Present-day music lovers are likely to be taken aback by this ranking. But one has to understand the church authorities in Leipzig: they were not interested in large-scale works of art that might impress future generations, but whose complexity made them difficult to perform, and that might even distract the congregation from the service of worship with too much originality. What they were looking for was a cantor able to produce large amounts of carefully written music for a specific use. And both of the candidates originally preferred for the position were certainly able to deliver: the roughly 200 cantatas that survive from Bach's pen may already seem impressive, but the industrious Graupner wrote more than 1400, and Telemann topped even this number with some 1750 such works.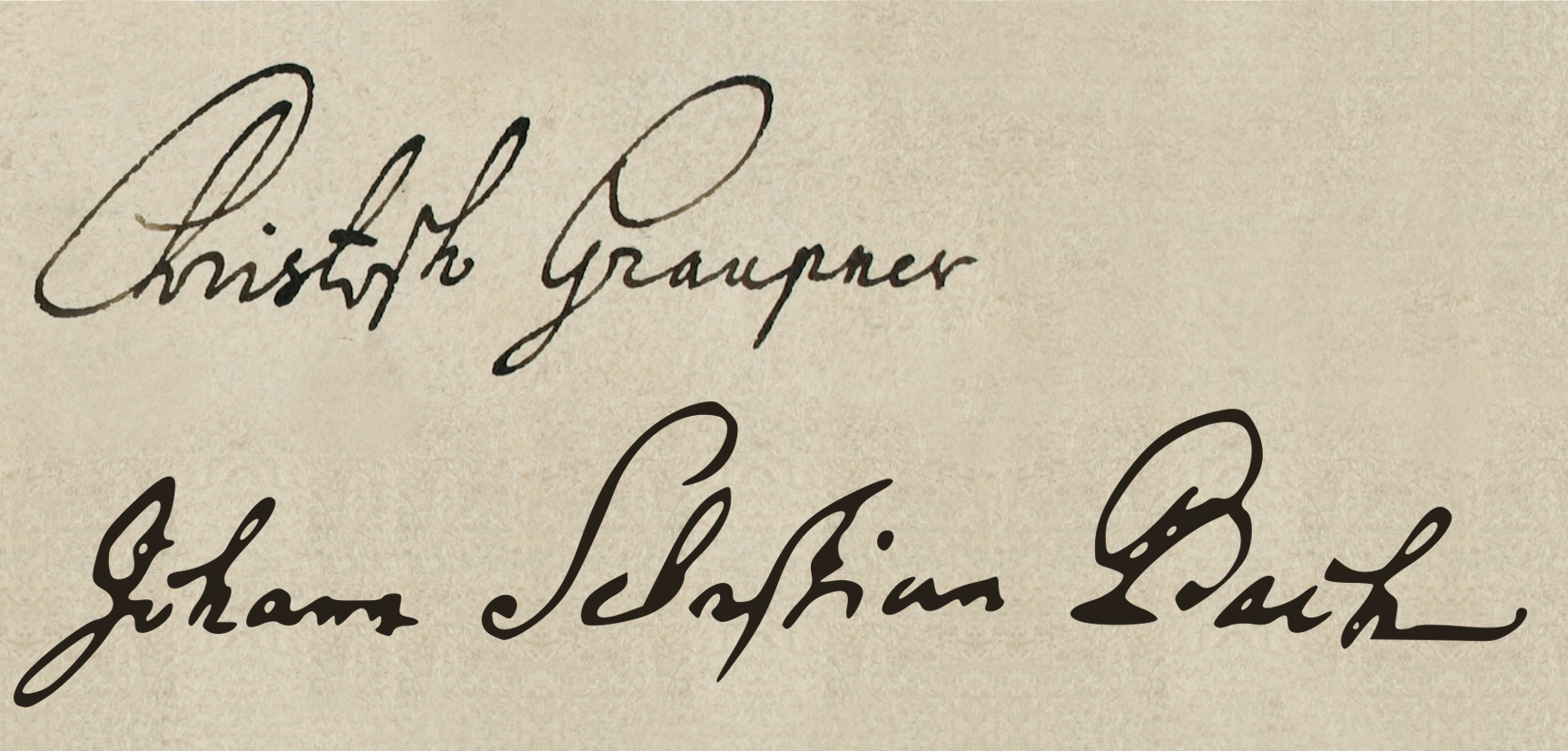 Candidate No. 1 was Bluffing
It wasn't long, however, before Telemann, preferred candidate no. 1, withdrew his application again: wily fox that he was, he had only applied to Leipzig to pressurise the Hamburg senate into granting him an increase in salary. And Johann Fasch likewise withdrew because his employer wouldn't release him from his service.
Graupner is awarded the position – and then also withdraws
That left Graupner and Bach, who were both given the opportunity to show their mettle with cantatas they had composed. Thus Graupner wrote a Magnificat for Christmas 1722, followed by the two cantatas »Aus der Tiefen rufen wir« and »Lobet den Herrn alle Heiden«, which he performed on 17 January 1723. Bach in turn was allowed to present two cantatas (BWV 22 and 23) on 7 February 1723. The winner of the contest was – Graupner.
But then Graupner's employer, Landgrave Ernst Ludwig of Hessen-Darmstadt, persuaded him not to move to Leipzig, not least by raising his emoluments. The result was that Graupner remained in Darmstadt as long as he lived, and Johann Sebastian Bach – originally the third choice – went on to become the most famous Thomaskantor in Leipzig history.
Author: Jürgen Ostmann
The Music of Graupner and Bach in Concert